Pacific Compagnie
For nearly 20 years, PACIFIC COMPANY selects for you the most beautiful furniture and the service of your interior and exterior decoration.

An incredible selection of products on display store (600m²) at 166 street of Faubourg Saint Honoré- Paris 8th, where we present all the furniture, collectibles and unique items.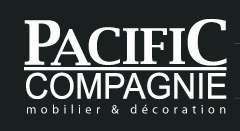 精选
CUBE TOP IN WHITE LLDPE RESIN, RESISTANT TO UVI AND EXTREME TEMPERATURES
Cube Top in white LLDPE resin, UVI resistant
and extreme temperatures and impacts. Lightweight.
100% recyclable. Price indicated for simple lacquered finish.
L50x50x75cm, Ref: 111-41450F, price: 1100,00 €
L50x50x100cm, Ref: 111-41451F, price: 1350,00 €
Available in Basic, Lacquered, Light, RGB Led,
RGB LED DMX, RGB Led Battery,
Ask us for prices.
查看更多