Bahamas Realty Ltd
Bahamas Realty Ltd. is one of the largest and most respected real estate companies in The Bahamas, spanning over 65 years and 3 generations of excellence.

We are proud affiliates of The Leading Real Estate Companies of the World and Luxury Portfolio International. With members in over 50 countries, we have connections in all corners of the world – membership is extended only to firms that are leaders in the markets they serve and share values like local insight, global worldview, trusted experience, and high performance.

From small, local land and house sales and rentals, commercial sales and leasing, luxury home sales and leasing, private island sales, large commercial property management, and appraisals; we can effectively assist you no matter what your needs.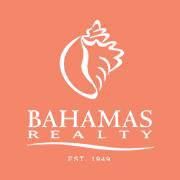 精选
Sigrist House
One of the finest estates in the Bahamas. Sigrist House, the former residence and estate of King Edward of England, where he and his wife, socialite Wallis Simpson lived during his first years as The Governor of the Bahamas, after his abdication from the British throne. Built in the mid 1930s by British aviation pioneer and movie producer, Mr. Sigrist, the main 15,000 sq. foot residence sits on the crest of Prospect Ridge in Cable Beach, Nassau. Designed to take advantage of the spectacular views of Goodman's Bay, overlooking the new Baha Mar Resort and Golf Course and Atlantic Ocean in the distance. The Estate consists of a 4 bedroom-suite main residence, two-4 bedroom guesthouses, and a 3 bedroom apartment. Designed for gracious living in a bygone era with expansive patios, extensive high ceiling loggia and very clever use of internal doors makes the spaces expansive or intimate as the occasion calls for. Each of the rooms has been purposed designed with unique architectural features and finishes.
查看更多