Brand Connection Paris
Brand Connection Paris was born from the passion of two brothers for French luxury and traditional handcrafting, and driven by deep relationships established all over the world with exceptional vintage collectors. All this is the realization of solid experience and expertise acquired over the years in the leather goods and luxury luggage market.

The founders of Brand Connection love of the equestrian world led them to specialize in searching for rare and vintage Hermès pieces. They then extended their expertise to other prestigious French labels such as Chanel, for their legendary quilted pieces and Louis Vuitton, for their luggage.

Brand Connection's mission is to find the finest French luxury products and share them with you.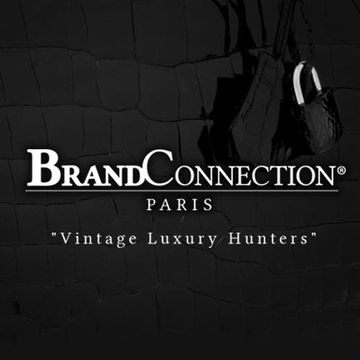 精选
Chanel - Reissue East West Flap Red Jersey
Reissue East West Flap in deep red jersey with patent leather details, chain strap interlaced with leather, Mademoiselle turnlock, silver tone hardware. Deep red leather lined interior with 2 slip pocket. Silver tone heat stamps "CHANEL" "MADE IN FRANCE". Dustbag included. Item still has its sticker 7023790, no card. Model from 2002-2003. Some slight marks on the patent leather details. Very slight signs of wear on the leather at the strap. The jersey is in perfect condition. The bag has kept its shape very well. Perfect condition overall
Data sheet :
Length : 26 cm
Height : 12 cm
Depth : 4 cm
Hardware : Silver
Period : 2000 - 2015 :
Condition : Excellent
查看更多