Star Wars Collectibles
Propshop is a Physical and Digital Asset Production Company which specializes in producing digital and physical assets for both the front and back end of film production.

Ultimate Studio Edition items are replicas that are virtually identical to the original props.

These Ultimate Studio Edition items are as close as possible to the original prop used in the film and built at a level that has never been available before. These collectibles are considered interchangeable on set for the original prop.

To protect your investment, your Star Wars collectible includes RFID (Radio-Frequency Identification) technology that can validate the authenticity of your item. The serial number listed on the enclosed certificate and medallion of authenticity is also encoded on the RFID device embedded in your collectible.
Please be aware that while the primary purpose of the embedded RFID technology is to validate your collectible's authenticity, the Walt Disney Family of Companies may introduce products or services that can recognize the RFID technology and deliver experiences or value if the guest chooses to use their collectible for those purposes. Information will be collected in connection with use of the RFID technology only if the guest chooses to avail themselves of such products and services.

The creation of Ultimate Studio Edition items involves various methods including high-tech 3D printing, scanning and meticulous hands-on craftsmanship that only an artisan prop maker can provide. The techniques used are as close as can be to the original prop making.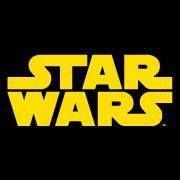 精选
Poe Dameron X-Wing Helmet
Own a piece of the epic saga with our exclusive, made-to-order replica of Poe Dameron's Helmet from Star Wars: The Force Awakens. This iconic piece is precisely detailed in every way and appears virtually identical to the prop worn by the actor playing the ace pilot of the Resistance.
Details
Created using the original 3D digital data from the actual Poe Dameron Helmet featured in the film in combination with advanced digital manufacturing processes, and then hand-finished by a highly skilled artisan. The surface markings have been projected onto this helmet to identically recreate the texture pattern of the original.
Made of a composition of 3D printing materials, forged items, and cast items
Includes a chip to authenticate the serial number that is printed on the Certificate of Authenticity
Delivered in an exclusive, custom wooden crate inspired by the packaging used for the original prop
Certificate of Authenticity and Authenticity Medallion included
Imported
35 L x 30 W x 57cm H
Product weight with stand: 3140g
Product weight without stand: 940g
Stand included
This is not a toy. It is not meant to be worn as a costume, and does not contain any moving parts.
Available to continental US only and will take up to 16 weeks to ship. Import duty will be added during checkout.
查看更多