Old liquor company
Old Liquor Company (OLC) is a private business, founded in 2012, and committed to become a mayor player in the niche market of old whiskies, brandy, rum, liqueurs and wines.
Our policy is pretty straight forward; we are focussed on drinks which are rare and/or discontinued, to allow collectors and connoisseurs to have a zip of the paste. We are 24/7 occupied with extending our already impressive portfolio, never allow ourselves to pass opportunities to offer yet another rarity.

Our offices are located in Beverwijk, The Netherlands, with storage facilities in Amsterdam, Haarlem, Lisse, Rotterdam and Maastricht. We ship within the EU, Switzerland, the USA, Canada, Brazil, Japan, China, Taiwan, Hong Kong, South Korea, Australia and New Zealand.

Are you residented in another country ? Contact us prior to ordering via shipment@oldliquorcompany.com. Non EU-customers and registered traders within the EU are liable to purchase ex-VAT, if applicable.

For questions regarding our services please send a mail to inquiry@oldliquorcompany.com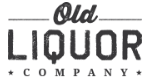 精选
Macallan 1988/11 years Provenance
The Macallan distillery, situated in Craigellachie, was founded in 1824 by Alexander Reid under the name Elchies. Later in the 19th century the distilley was renamed Macallan-Glenlivet which name was simplified to Macallan in the 1980's. Roderick Kemp acquired the distillery in 1892. From the 1950s onwards, Macallan has been greatly extended; in 1965 it doubled its stills to twelve, then to eighteen in 1974 and in 1975, it further increased them to twenty-one. This was down to great demand, for Macallan had become very sought after.
In 2009, The Herald reported that Macallan was "the world's third largest-selling single malt (behind Glenfiddich and Glenlivet) with over 500,000 cases a year, and second largest by value". The Scotsman published a quote from Ken Grier on 16 August 2009, stating: "We have now overcome Glenfiddich to move into the second biggest selling single malt by volume behind Glenlivet". In 2011, Edrington Group reported that prior-year sales of The Macallan were up 8% to over 700,000 cases and the BBC also reported that an office was being opened in New York to continue growth in the American market.
Since the Scotch Whisky Regulations 2009 came into force labelling of bottles of Scotch whisky has been regulated. Under the regulations, the "Speyside" designation can only be used by distilleries in certain wards (but not Craigellachie) in the traditional Speyside region. Despite this, whisky authorities (among them the late Michael Jackson) typically consider The Macallan a notable Speyside Single Malt. Currently produced bottles of The Macallan indicate it is a Highland Single Malt, while the website for the brand indicates that The Macallan's stills are the "smallest on Speyside."
查看更多