Barnes International
BARNES was founded by Heidi Barnes. Everything began in 1994, when Heidi opened a real estate company in London aimed at helping international clients seeking to move to London. Due to its success, Heidi Barnes decided to open a new office in Paris the following year, in 1995. As in London, the Paris office was an immediate success and in just a few years, BARNES had become a reference in the world of real estate.

As for Thibault de Saint Vincent, after having worked for over fifteen years at the helm of residential real estate companies in France and the United States, Thibault de Saint Vincent noticed in early 2000 that the luxury real estate market was going global.

In 2004, BARNES was off and running, combining the Anglo-American style of Heidi Barnes with the entrepreneurial approach of Thibault de Saint Vincent, structured around a visionary idea: providing international clients with unique access to exclusive properties located in the most beautiful places in the world.

In 2006, Richard Tzipine joined the company as Managing Director. His experience as company manager in a large international media group allowed him to develop the Paris office into a leader in luxury and exclusive residential real estate. 


Since 2006, BARNES has continued to expand internationally and develop its brand awareness. After London and Miami, BARNES opened several new agencies in Paris and in the French provinces, in Geneva, throughout the entire Lake Geneva region and the Valais region in Switzerland, Mauritius, Lisbon, Brussels, Monaco, New-York , Los Angeles, Palm Beach and St. Barts as well as an office in Russia.

Backed by its renowned expertise in the sale and rental of residential properties, BARNES has consolidated its expertise in different departments, each of which offers customized solutions in response to its clients' needs. BARNES also has teams specialized in: exclusive properties, castles and France's most beautiful cities; seasonal rentals in the world's most gorgeous resort cities; property management in metropolitan areas and capital cities; marketing new developments; shop locations and residential buildings.

Today BARNES is yet again strengthening its position as a leading player in the world of luxury by creating a new department. BARNES ART GLOBAL ADVISORY is specialized in art investments, demonstrating BARNES's philosophy of « well-being and living well ».

As life annuities have become a wealth management strategy of the future, BARNES is also expanding BARNES LIFE ANNUITIES, a highly specialized department that listens closely to each client to understand their needs.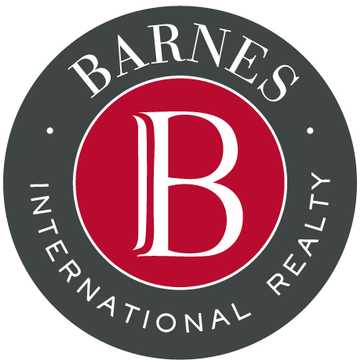 精选
Exclusive - Close to Geneva - Mansion of 900 sq. m - Dependency of 385 sq. m - Park of 37 883 sq. m
EXCLUSIVE - CLOSE TO GENEVA. In the heart of a park of 37800 sq. m, 2 minutes walk from the village center, quiet and sheltered from view. This medieval castle of the end of 12th century, with the authentic character and in perfect state of conservation, of a total surface of 900 sq. m, as well as a dependency of 385 sq. m on the soil on two possible levels. The residential part is organized on three levels, it includes on the ground floor: hall cloakroom, double living room, dining room, library, patio, kitchen, pantry and scullery. The first floor, opening onto a library, includes a very spacious suite with its bathroom shower, three bedrooms with their bathroom and shower room. The second floor has two additional bedrooms, with bathroom, a large attic of 270 sq. m. In the basement, library, storage room, wine cellar, carnozet, laundry and boiler room. The castle has beautiful volumes and old elements: parquet floors, woodwork, moldings and fireplaces, stones and ironwork all in a neat decor of quality. The closed and raised park is supplemented by a kitchen garden, an orchard, a pool area is to renovate. The park can allow the possibility of building a golf practice, or an equestrian park according to the project of future purchasers. Its history: this medieval castle is part of the fortified structure at the southern end of Geneva County. Fortifications will be dismantled by the Dukes of Savoy in the late sixteenth century, leaving only the residential part, namely the current castle.
查看更多