Ecurie Bertelli
Ecurie Bertelli is the world's foremost specialist in pre-1940 Aston Martins. We can help you with any aspect of purchase, sales, restoration, servicing and special projects or requirements. We have unrivalled knowledge of these cars and can also advise on entering your car into different events worldwide and make sure that it is in the peak of condition to maximise your enjoyment.
The Business was started by Nick Mason, Derrick Edwards and Judy Hogg in 1976. Known as Morntane Engineering it quickly established an International reputation for high quality restorations of exclusively vintage Bertelli Aston Martins.
Both Nick and Derrick raced their Aston Martin Ulsters with great success, raising the profile of Bertelli Astons on circuits all over Europe. Race and rally preparation became an important part of the business.
Andy Bell started at Morntane in 1977 and eventually bought the business as Ecurie Bertelli in 1992.
Ecurie Bertelli continues to be exclusively connected with vintage Aston Martins, providing high quality spare parts, race and rally preparation, restoration and sales of this important British marque.
Ecurie Bertelli has expertise in restoring early Bamford & Martin cars, the 'Bertelli' series of 1½ cars right through to the Bertelli/Sutherland 2 litre cars.
Our premises are of high quality with most of the equipment and skills on site to complete most work in house.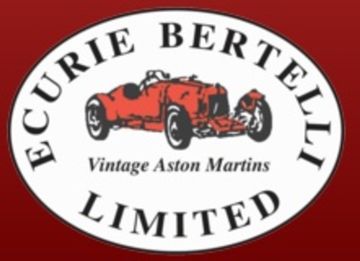 精选
1933 Aston Martin Le Mans Coachwork
Designed and built to fit on an Aston Martin 15/98 2 litre chassis, this coachwork is absolutely complete with body tub, wings, valances, bonnet, fuel tank, screen, upholstery, radiator, hood ,tonneau etc. Everything is included to make a complete kit of parts to construct a car as per the photo. In very good condition only having been used for a very short time when originally fitted up. A unique opportunity to make a very attractive and practical car. Donor chassis required.
查看更多