Tabriz Master Craftsmanship
Tabriz is synonymous with Highest quality Persian Hand Knotted carpets. We at Tabriz have the privilege to show case collections from the master craftsmen and Designers of Tabrizi Carpets, arguably the best handmade Carpets in the world. These timeless pieces will bring sheer elegance and opulence to your homes that can be passed on for generations.
We show case Carpets from the likes of Mohammad Hossein Benam, Hasan Nezami Doust, Rasam Azabzadeh and Mohmoud Farshchian who are considered Masters of Persian Art Industry and Carpet design.
All Tabrizi Carpets that we show case are hand-knotted and are made of pure natural fibres and are one of its kind and are therefore considered to be exclusive and exceptional works of art.
We supply these custom designed & Hand Knotted Carpets to Designers, High End Retailers and Collectors internationally.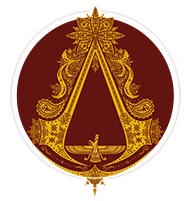 精选
Master Salari- Vase Genuine Persian Tabriz Silk & Wool Carpet
KPSI: 843 Origin: Tabriz, Iran Composition: Silk and wool Size: 200 cm x 150 cm (high knot count carpet) This stunning piece is designed by Master Salari who is well known amongst Persian carpet designers for his intricate details and bold choices of colours. In this enchanting piece of art, Salari has beautifully showcased his colouring techniques and his high level of creativity. The beauty of this carpet is unmatched, it has amazing details based around the central Vase. It consists of finest silk and wool. Its splendid in every count, in terms of the delicate aura of the design, the finest possible workmanship in each motif, the perfection of the colours. Flowers consists of silk finishes.The base is fully silk. One of a kind-Made to order only with lead time of 6 months.
查看更多