Compass
Launched in 2013, Compass is a technology-driven real estate platform with offices in New York City and Washington, DC. Compass provides comprehensive brokerage services, combining exceptional agents with best-in-class technology to make the process of buying, selling, or renting a home intelligent and seamless.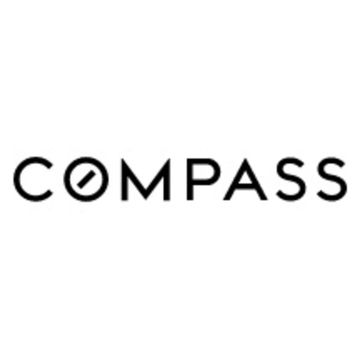 Featured
Lower East Side, Manhattan, NY, 10002
A fantastic investment opportunity in New York's next hot neighborhood. This five-story, 25-foot-wide, multi-family brownstone houses eight stunning and spacious lofts, six of which have been gut-renovated. Each loft is equipped with high ceilings and oversized windows that let in tons of natural light. The exquisite renovation added beautiful new hardwood floors, gourmet stainless steel open kitchens, and washer/dryers in each apartment, while carefully preserving historic details like exposed brick accent walls, pressed tin ceilings, exposed piping, and skylights on the top floor. There are just two apartments on each level. Utilities, including heating, are paid by tenants as each individual loft has their own boiler, and all are free-market-units, making this an excellent opportunity for rental income. The total yearly income from the 8 lofts is $661,200.00. The total operating expenses including taxes, water, electric, super, management and repairs are $189,222.00. There is an additional 25-foot by 100-foot space in the basement which includes on-site laundry. Keep in mind, steps one and two of a condo conversion have already been completed and the building is self-managed. The Superintendent collects rent from tenants and makes the deposit; he also conducts most of the repairs in the building for a nominal fee— making this an ideal investment opportunity for international buyers. Additionally, the whole ground floor is a commercial unit with a footprint of 25-foot by 100-foot in the rapidly developing Essex Crossing, a Seward expansion project of six acres and five billion dollars. The retail space generates an annual rent of $186,000.00 and expires in 9/30/2024. The B/D express trains are one short block away, with Roosevelt Park right around the corner, and all the attractions of the trendy Lower East Side just minutes away. The property value will only soar in this area in the near future. This desirable investment property currently has a net operating income of $657,978.000.
Ownership: Multi Family Common Charges: $5,033 / mo. Taxes: $10,735 / mo. Minimum Down Payment: 30% Square Feet: 15600 ft Price per Square Foot: $961 County: Manhattan Dog Policy: Allowed Cat Policy: Allowed Units in Building: 8
View more