Graf von Faber-Castell
The Faber-Castell company, which takes its name from Alexander zu Castell-Rüdenhausen marriage to Lothar von Faber's granddaughter Ottilie, is not only the oldest manufacturer of wood-cased pencils, but also the world's best-known name in graphite and colour pencils. And they still look very much as they did 150 years ago.

It was a personal challenge to rediscover the products of a past age, and to bring them up to date with timeless design and the use of modern technology. This idea, based on selected writing implements made by the ancestors, took shop in the "Graf von Faber-Castell" collection. It embodies the luxury of simplicity, a harmonious combination of selected materials, aesthetic looks, and a high degree of functionalism.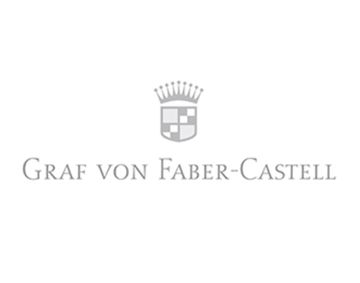 Featured
GRAF VON FABER-CASTELL PERFECT PENCIL PLATINUM-PLATED LIGHT GREY
The pleasure of writing and drawing with a classic pencil depends a good deal on it being well sharpened. But where is the best place to keep a sharpener so that it is always to hand? The Perfect Pencil provides a simple but elegant answer: just where it is needed, on the pencil itself, built into the protective cap that also serves to extend the pencil in use. With the replaceable eraser under the end cap, you have everything together in an ideally compact form and always ready for use: for writing, correcting, and sharpening. The pencils can be bought separately in sets of five.
Graf von Faber-Castell pencils represent the culmination of the art of graphite writing. Californian cedar wood, which is ideal for neat sharpening. The Guilloche pattern is created by means an elaborate productions process.
View more