Valigeria Grignola
Grignola: the pleasure of owning a unique item

Each of our bags is an invitation to travel and is the perfect travel or working companion.
In the past, real travellers used to carry along tailor-made bags. Today we work with the same spirit.

We realise customised creations which meet all needs, desires and tastes of our customers.
Everything is still hand-made, just as it used to be two generations ago, when our story started.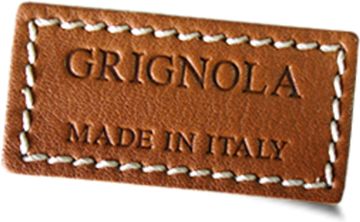 Featured
Grignola Travel Trunk
A leather trunk for storing clothes, provided with wheels to facilitate its transportation. Featuring three flip-down drawers, it contains up to 4 perfectly hung suits protected by a cover.
All accessories are in solid brass and bespoke just for us ..
Inspired to last century's travel trunks, it is a real travelling wardrobe, designed for the most exigent customers.
Product is fully customizable. Price varies depending on customization.
View more