Elizabeth James Art Ltd
Limited edition fine art photography and accessories for you and your home.
Products include mounted prints, framed prints, postcards, art greetings cards, wall art, wearable art and handmade Luxury Silk Cushions.

Established in 2013, Elizabeth James Art Ltd was created by London-born photographer Elizabeth James.

Elizabeth James Art Ltd has worked hard to expand the product range, exhibiting regularly at art fairs and events, and was in the top 5 artists ranked 4th out of 100 at The Other Art Fair in April 2014.

In 2014 work from the company's Colour in Motion series was exhibited in the Works on Paper Art Fair in the Science Museum, at Gordon Ramsay's restaurant London House in Battersea Square, and at Stratstone of Mayfair Aston Martin showroom for the luxury launch of the new Vanquish.

Elizabeth James Art is proud to support their chosen charity Breast Cancer Care and has worked closely with the charity to create products to help raise awareness and much-needed funds.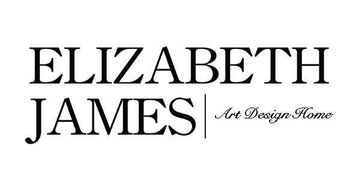 Featured
Circle of Peace Fine Art Print
This stunning piece was created for the Peace One Day - Global Truce 2012
Circle of Peace from the Colour in Motion series is high impact yet a very calming and soothing piece.
4mm Toughened glass
Limited Edition with Artwork Certificate of Authenticity
Printed on Demand to ensure optimum quality and presentation
Mounted using a subframe please refer to the images
89x85cm
Price upon request
View more