Yellow Korner
THE GALLERY FOR A NEW GENERATION OF COLLECTORS

'To make photographic proofs accessible, because photography permits the large number of prints that is logically difficult to eliminate,'
Christian Caujolle, founder of Agence VU

YellowKorner was created in 2006 by two friends, Alexandre de Metz and Paul-Antoine Briat, both lovers of photography from a young age.
The YellowKorner concept is very simple: to introduce the greatest photographers from all over the world and to increase the number of copies of their work to make it accessible to as many collectors as possible. So, instead of offering 10 prints at 5,000 dollars, YellowKorner chooses to publish 500 at 100 dollars. Promoting yesterday, today and tomorrow's photography talent.

YellowKorner wants to provide a space for expression for talent from different photographic trends whilst maintaining high artistic standards. Promising contemporary artists are therefore found alongside the big names in photography (Yann Arthus-Bertrand, Dorothea Lange, Man Ray, Jean Dieuzaide, Bert Stern), or even period photographers (the primitive Japanese Kimbei, Léon Gimpel).

For YellowKorner, they have exceptionally agreed to increase the number of prints from a selection of their works in order to offer you affordable prices. These prints are exclusive to YellowKorner. Top quality photographic prints provided with a certificate of authenticity.

All YellowKorner photographs are prints produced by a renowned professional laboratory, numbered and supplied with a certificate of authenticity under the artist's watchful eye. YellowKorner pays great attention to the development of the prints so that the power of the photograph and all the richness of the artist's work are captured.

With the artist's consent, the same photograph is available in one or several formats (8"x12", 10"x15", 24"x36" and 40"x60") with a finish agreed by the artist. Each format has its own corresponding limit (open edition, limited editions with 30, 200 or 500 copies). Actual exhibition space
and an online gallery.

With galleries in Europe and in the United States, YellowKorner presents a wide panorama of contemporary photography worldwide. Each of the galleries responds to the primary demand of YellowKorner's founders: to make these exhibition spaces a place for the public and artists to meet and exchange ideas, places of culture. To do this, the galleries organise events, previews where photographers and celebrities come in the spirit of sharing, lessons so that the public can discover photographic art.
The same enthusiasm to share animates the YellowKorner teams. Completely at your service, enthusiastic and experienced, our gallery staff offer are there to help during your visits, to guide you in your discoveries.

The entire YellowKorner collection of photographs (hundreds of works) is presented to you on the YellowKorner.com website in all formats (from 8"x8" to 48"x71"), available immediately or by individual order. You will also find exclusive contents (detailed biographies, interviews with artists, the history of photography) and new additions to our collection each week. Our goal: to introduce you to and make you love art photography.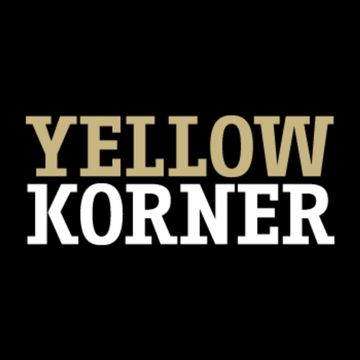 Hong Kong
Shop 3022B, Level 3, IFC Mall 1 Harbour view street, Central 999077 Hong Kong 35 aberdeen street PMQ, s101, 1/F, stauton, central 999077 Hong Kong

View Map

+852 2578 5888




+852 2803 0188



Featured
Avel, Saint-Tropez
Jonathan Chritchley mainly dedicates his work to the depiction of boats and in particular yachts and old sailboats. To give his work the best shot possible, Jonathan Chritchley chooses to photograph sailboats out at sea. From the deck of a boat or from a helicopter, the photographer adopts the same pace as the boats that he represents.
The artist: Jonathan Chritchley
Jonathan Chritchley was born in London and has lived near Biarritz in the south west of France since 1998. Specializing in ocean photography, his fascination for the sea began at the age of 15 after moving to the coastal town of Lymington, a place renowned for sailing in the south of England. His photographs - simple, ethereal, mystical and always monochrome, provide a very unusual perspective of the landscape.Jonathan has exhibited his photos around the world, most recently at the famous Harrods in London, he therefore spends a large amount of his time travelling.His photos are based on and around the sea creating very characteristic images with a dramatic atmosphere. Jonathan chooses to work with low light in particular and when the weather conditions are unfavorable, he often uses long exposure to create an almost impressionist view of his subject. Fascinated by the sea and sailing boats, Jonathan tries to perpetuate the beauty and the purety of our fragile environment through his work.
View more