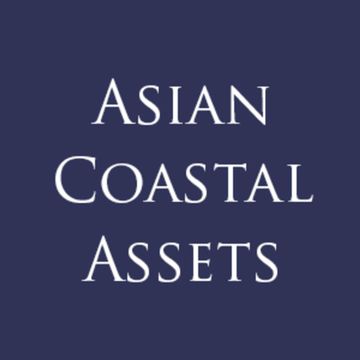 Featured
PRIVATE ISLAND AT KOH RONG SAMLOEM CAMBODIA
For more information please write to Mr. Thomas Lee: info@asiancoastalassets.com
Private island that includes two secluded bays, stunning beaches, only 30 minutes from Sihanoukville 99 year lease, Full Legal Due Diligence, Hydrographical & Environmental Studies Completed
Cambodia's islands are absolutely stunning, largely untouched and boast some of the region's most attractive beaches.
SITE FACTS
1,066 hectares
13,860 metres coastline
1,800 metres sandy beachfront.
Regional flying times from Sihanoukville Airport are as follows: Destination Flying time: Siem Reap 55 minutes Phnom Penh 35 minutes Ho Chi Minh City 45 minutes Bangkok 1 hour Kuala Lumpur 1 hour 20 minutes Singapore 1 hour 30 minutes Hong Kong 2 hour 30 minutes
A SELECT LOCATION The Cambodian islands are quickly becoming a prime coastal destination thanks to the opening (December 2011) of the first island resort Song Saa Island and the commencement of direct flights from Angkor Wat (Siem Reap) to Sihanoukville on the coast. Koh Rong Samloem is approximately 30 minutes by boat from Sihanoukville. The Property includes the northern portion of Koh Rong Samloem Island which neighbours the famous Kong Rong Island and the new boutique resort under development on Song Saa Island. Primary access to the Property is via boat from Sihanoukville and the Masterplan includes the ability to construct a private airstrip on the island.
A HAVEN FOR LUXURY PROPERTIES The Property covers 1,066 hectares over 13 kilometres of coastline and 1,800 metres of beaches. The masterplan includes permission to develop three key areas on the East, North and West coastlines of the concession area. Both of the main bays for development are well protected (North and East facing). The Property could be subdivided into several large estates for the development of private villas or exclusive hotels. There are very few opportunities in Asia to acquire unspoilt islands offering untouched beaches surrounded by hundreds of hectares of forest. All this is within 30 minutes boat ride of an International Airport. The island is just 31km north east of the expanded Sihanoukville Airport that features a 2,500-meter-long runway able to accommodate aircrafts as large as a Boeing 737. The airport is equipped with VOR/DME navigation systems.
FULL DUE DILIGENCE INFORMATION Full legal, hydrographical and environmental due diligence pack for the Property will be provided to interested parties. The Property has clear title and land title insurance in place. Pricing details are available upon request.
View more