Kensington Luxury Properties
Kensington Luxury Properties Marrakech concentrates exclusively on high quality properties in prime locations. They offer elegant villas, Riads, penthouses and large apartments though out the best cities of Morocco.

All of our properties offer a wide range of amenities such as heated pools, tennis courts, hammams, saunas and additional services such as butlers, drivers, cooks, maids, waiters, housekeepers and gardeners all included in the price.

Kensington can also help you through its in house Concierge Service prepare your stay, help you relax and satisfy your every need during your stay. Our in house Moroccan expects have all the advice you need, from tips and access to the best golf courses, riding, surfing, trekking in the mountains, desert excursions, shopping in the Souks or trips to the coast and much much more…

We can book restaurants for you, suggest the best spas or masseuses to come to your home or transportation in a new 4 x 4 to view the sights of Marrakech and Morocco.

We also offer a full service for events such as birthday parties and weddings for all sizes – please enquire for further details.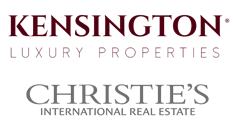 Featured
Villa Lavande
Sublime contemporary villa located in the heart of a brand new residential complex, chic and secure about twenty minutes from downtown Marrakech. Featuring 4 bedrooms with refined design and comfortable atmosphere, 2 living rooms and dining area, Villa Lavande is characterized by its astonishing and elegant construction. Spread over almost 500 m², the property is bathed in light and enjoys a beautiful view thanks to its large glazed walls overlooking the pool and garden.
View more