Elemental Adventure
Elemental Adventure was founded by James Morland in 1999 and is the product of a passion for skiing and adventure in beautiful, remote places, untouched by the modern world. James is involved in all aspects of the business from guiding on the slopes of Iceland and BC to answering your questions on the phone.

Experience The Elements
An Elemental Adventure is about experiencing the elements not from a distance as a tourist but by being part of them and their environment. From the bubbling volcanoes and molten lava flow of Kamchatka to the deep emerald waters of an Alaskan fiord we strive to offer you a genuine, 'real' experience that will remain with you forever.

We are passionately obsessed with skiing and have been involved in the industry for nearly two decades. We have either guided or skied at every destination on this website (and many more), we know the world of heli-skiing inside out and it is always a pleasure to share our knowledge and experience with you.

What do we do?
We act as an agent for established heli-ski operations.
We work in conjunction with established operations but with our own guides and programmes tailored to our guests.
We act as an operator where we will contract directly with helicopter companies and local suppliers and bring our own guides.

Meet the Team
James Morland
Over the years I have been fortunate enough to do many hundred 'runs of a lifetime' but what I enjoy more than anything is seeing the looks of sheer delight and intoxicated happiness on our guests' faces - knowing that I have played a part in creating a special memory. I can never get bored of that and it is a big part of why I love what I do.

Before starting Elemental Adventure James worked as a professional ski patroller in Canada and New Zealand, managed remote fishing lodges in Arctic Russia and took guests sailing all round the world from Alaska to South East Asia. He has a degree in psychology, is certified by the Canadian Avalanche Association to level 2, is an RYA Yacht Master and is part way through becoming a guide with the Association of Canadian Mountain Guides. Today he is involved in all aspects of running the business right down to the grass roots of guiding.

Jonas Ernevi
Before joining Elemental Adventure I was on a quest to find the ultimate skiing adventure. Growing up in the Arctic, Sweden to be more precise, it goes without saying that I was skiing before I could even walk. As a true Viking with a passion for skiing I decided to set sail to see the world…

After spending time in both Canada and Japan, Jonas decided to get himself a degree and pursue his dream to become a professional adventure seeker… four years later after spending time in both the UK and Hong Kong Jonas graduated with a business degree and soon after (September 2014) he joined Elemental Adventure.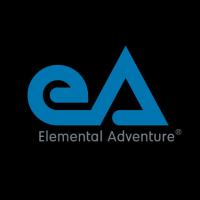 Featured
VALDEZ
Founded in the 90's by Alaskan steep skiing pioneer Doug Combs this was one of the original Alaskan heli-ski operations.
We first walked through the door of the Tsaina Lodge in spring 1998 having just driven 3,500 km through British Columbia and the Yukon. Greeted by the buz of helicopters and the warm smiling faces of Doug and Emily Coombs there was no question we had stumbled on the right place.
Today the Tsaina Lodge has a benefitted from a major facelift. Helicopters are parked just metres from the boot room and it is one of only a few heli-ski operations in the world to benefit from awesome skiing right back to the front door.
With warm, moist air flowing off the Pacific and mixing with the cooler arctic air of the Alaskan interior the resulting snow conditions in the Chugach Mountains are nothing short of epic. Nearly sixteen metres (50 feet) fall here every winter forming a stable, maritime snowpack and allowing steeper lines to be skied which other heli-ski operations can only dream of.
The Lowdown
BASE ELEVATION: 855 m
HIGHEST LANDING: 2,500 m
AV. RUNS PER DAY: 8-10
AV. LENGTH OF RUN: 950
LONGEST RUN: 1,890 m
GROUP SIZE: 4
GROUPS PER HELICOPTER: 3
SEASON: Feb-Apr
TERRAIN: Alpine, Glacial
INTERNATIONAL FLIGHT: Anchorage
DOMESTIC FLIGHT: Valdez
WARM UP RESORTS: Alyeska
Steep Skiing Mecca
With their unique snow conditions and topography the Chugach Mountains surrounding Valdez are a steep powder skiing mecca. With huge dumps of maritime snow plastered onto steep imposing peaks there is nowhere quite like it. When the stars align...
Strategically Located Lodge
Located at the summit of the Thompson Pass Tsaina Lodge is the most strategically located heli-ski lodge in Valdez. Lower down the pass towards town valley cloud can keep others grounded but with runs a mere two minutes flight from the lodge and ending right back at it, here you are able to take advantage of even the briefest weather windows.
View more