Grovemade
Grovemade was born from friendship and the spirit to create in 2009 by Joe Mansfield and Ken Tomita. As friends and neighbors, they had no other vision than to "make cool stuff and have fun doing it". They never could have expected it turning into what it is today, with global reach and a crew of 20 fun-loving, hard-working trail blazers.

Over the last six years, we've been on a winding path to find our way. With no outside investors, our bootstrapped venture has had the freedom to become anything we want it to be. As self-started entrepreneurs with backgrounds in digital art and furniture making respectively, Joe and Ken founded the company in the spirit of DIY, and as our team has grown over the years, we've never lost that spirit. Rather than obsessing with growth, we pursue the greatest product possible. For us, that means taking control of the whole process, staying small, and revolutionizing how manufacturing can be done.

All Hands On Deck

Rather than the traditional separations between design, manufacturing, and administration, we blend all departments together. Our marketing, photography, writing, and customer service are all done mere feet away from our woodshop. We encourage dynamic roles where jobs intersect, collaborate, and evolve every day. The crappy manufacturing job doesn't exist here; we all take part in making, and we all contribute in other ways, too.

There are traditionally two ends of the spectrum: Mass produced items are made in sprawling factories by anonymous workers creating efficiency through scale; Crafted products are produced in tiny quantities by skilled individuals with a small audience and limited technical capabilities. We've carved out a place for ourselves somewhere in the middle, shipping the highest quality, handmade products worldwide, directly from our hands to yours.

Visit Our Shop

Occupying a former auto repair shop, our workspace spans nearly 5000 square feet and houses our workshop and operations center, as well as our product showroom. We're proud of the things we make and the processes required to manufacture them. If you're interested in taking a look behind the scenes or making an in-person purchase, send us a line at hello@grovemade.com to make an appointment. We look forward to seeing you!

The world has changed dramatically in the last ten years. A company like ours can stay small and special, yet have a global reach, and, hopefully, an impact beyond our size. Physical goods can only do so much to make the world a better place. We like to think that our greatest contribution is through sharing our way, whether it's through collaboration, our products, or our story.

We hope you find what matters, too.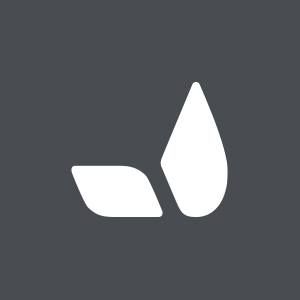 Featured
WALNUT MONITOR STAND
The Grovemade Monitor Stand is a graceful ergonomic boost for your posture and your desktop, bringing your monitor to eye level while you work. Constructed from premium American black walnut, the stand is capable of supporting up to 200 pounds, while its minimal footprint provides ample space below to stow your desktop accessories.
ORIGIN
Design and final assembly by Grovemade in Portland, OR.
Lamination and molding done in Los Angeles, CA.
INFORMATION
Hand sanded and finished with vegetable-based oil
Compatible with all monitors
3.75" storage clearance underneath
Supports up to 200 pounds
Improved ergonomics
MATERIALS
American Black Walnut
Natural Cork Feet
DIMENSIONS
Length: 21"
Width: 9"
Stand Surface: 14" x 9.2"
Height: 4.2"
Thickness: 0.5"
Weight: 2 lb 15.4 oz
View more