Abercrombie & Kent
The A&K Difference

What sets Abercrombie & Kent apart?

At Abercrombie & Kent, we strive at every turn to redefine your notion of what is possible on a vacation. Our approach combines singular service — such as a private passage by road and lake through the Andes, or a maximum group size of only 12 guests on each Galápagos shore excursion — with insider-access opportunities unlike any you have experienced before. A&K lets you discover Machu Picchu through the eyes of its former resident archaeologist, and introduces you to Incan culture firsthand, through an exclusive meeting with a Incan family.
In these and myriad other ways, Abercrombie & Kent consistently goes above and beyond the call of duty — and no A&K journey is complete without that extra, unexpected "and" that makes your experience unique and unforgettable. Choose from a Luxury Small Group Journey, the finest group travel experience in the world; a Connections Journey, which combines A&K's renowned service with unbeatable value; A Marco Polo Journey to an exotic locale or local festival; a private Signature Series itinerary; or a custom Tailor Made luxury journey created just for you. When it comes to discovering the world, the possibilities are endless.
Making these extraordinary journeys possible are the handpicked experts in our 52 offices worldwide, on call around the clock. Chief among them are our Resident Tour Directors® and local guides. The Resident Tour Director leads each group departure, providing unmatched on-the-ground expertise with A&K local guides contributing along the way.
With expertise in not only luxury but culture, wildlife and history as well, Abercrombie & Kent reveals your destination with an authenticity beyond the reach of any other travel company.

History

A&K Founders
Geoffrey Kent and his parents, Valerie and Colonel John Kent, founded Abercrombie & Kent in 1962. The company's beginnings were modest; Geoffrey Kent remembers their first safaris were conducted with little more than "a Bedford truck and my mother's sterling silver ice bucket."

In 1967, Geoffrey Kent (by now Managing Director, following his parents' retirement) decided to expand A&K's signature style of travel. In 1969, he began opening additional companies in Africa; in 1971, he met Jorie Ford Butler of Oak Brook, Illinois. She became a partner in the business and together they grew A&K into a worldwide group of companies, with offices in London, Downers Grove, Illinois and Melbourne, Australia.

Today, A&K runs 52 full-time offices worldwide, staffed by more than 2,500 people. Its reputation allows A&K travellers private, sometimes exclusive access to museums, archaeological sites and cultural attractions around the world. The company's more recent innovations include Private Jet Journeys, the ultimate luxury travel experience, and Connections: group journeys that offer something never before possible: a chance to discover the world in the company of unmatched local experts, at an unbeatable value.

A&K's staff continues to seek pioneering new ways of exploring the globe - and among it is Geoffrey Kent, who still travels the world interviewing guides, scouting locations and ensuring that the standards he and his parents established more than 50 years ago remain in place on each and every A&K journey.

Global Reach
Abercrombie & Kent's feet-on-the-ground approach is unique in the industry. Every A&K departure is backed by a handpicked staff in 52 offices around the world. Our full-time staff members are on call every day (and night) to ensure that each stop on your journey meets A&K's highest standard of quality.
As well as ensuring your comfort, our deep-rooted connections in every destination allow us to reveal local experiences not available to ordinary travellers. From exotic dining opportunities to unforgettable encounters with friendly locals, we can arrange the kind of privileged access that sets an A&K journey beyond all others.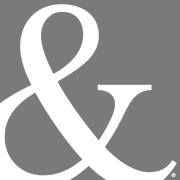 Featured
Classic Antarctica
Join a world-renowned Expedition Team on new 'Le Lyrial' for a voyage to the unparalleled White Continent, which you explore for five days during the very best of the Antarctic spring and summer seasons.
A&K Advantages
Cruise for 10 nights aboard luxury all-balcony expedition ship 'Le Lyrial' on an exclusive A&K charter Travel with A&K's renowned Expedition Team, featuring passionate scientists that include an ornithologist, marine biologist and geologist, all deeply familiar with Antarctica Discover some of the world's rarest wildlife and terrain on exciting excursions led by the region's most experienced guides Learn about Antarctica's environment - and efforts to conserve it - on a visit to a scientific research station Gain a deep understanding of the region with enriching lectures by A&K's own award-winning experts, including authors, historians and professional photographers Choose from two special A&K departures: the all-new Family New Year with dedicated children's programming (December 28); and A&K Philanthropy's Understanding Climate Change, led by noted climate expert, Dr. James McClintock (January 7) Leave the details to us - this all-inclusive journey includes onboard gratuities, unlimited house drinks and all port charges on 'Le Lyrial' Enjoy the convenience of A&K charter flights to and from Ushuaia
Itinerary
Classic Antarctica Day 1: Arrive Buenos Aires, Argentina Arrive this morning in Argentina's capital and transfer to your hotel, where immediate check-in has been arranged. As complex as it is energetic, this port city has been the gateway to Argentina for centuries, bringing many porteños(locals) into its boundaries. Although reminiscent of a European city, the spirit of Buenos Aires is evident in its diverse local neighborhoods. Experience it firsthand during an afternoon tour of the city that includes the Plaza de Mayo, the Cabildo and the Metropolitan Cathedral. Tonight, meet your fellow adventurers for a welcome cocktail reception.
Sofitel Buenos Aires | Meals: B
Day 2: Ushuaia | Gateway to Antarctica Fly to the charming seaside town of Ushuaia, the southernmost city in the world. On arrival, enjoy lunch at the Arakur resort and — time and weather permitting — the opportunity to take a guided trek in the Cerro Alarken Nature Reserve or simply relax with a cappuccino and enjoy the scenic views of Ushuaia and the Beagle Channel. This afternoon, arrive at your ship and settle in for your first night on board. Stylish and comfortable, 'Le Lyrial' features all-balcony staterooms and suites only on A&K journeys to Antarctica. Wander the decks to become acquainted with the ship, relax in the lounge and mingle with fellow guests in anticipation of your voyage. On departure, enjoy cruising through the beautiful Beagle Channel before heading out to sea.
'Le Lyrial' | Meals: B L D
Days 3-4: Cruising the Drake Passage | Epic Passage The southward journey toward Antarctica is an exciting one. An important trade route in the 19th and early 20th centuries, the Drake Passage is a 600-mile-wide swath of water where the Southern Ocean currents are squeezed between South America's southern tip and Antarctica's northernmost reaches. Its stormy waters and icy conditions often made the journey a difficult one, though the stabilizer-equipped 'Le Lyrial' handles it with ease. As you travel in the comfort of your luxury cruiser, enjoy enriching lectures from members of the Expedition Team on topics ranging from birdlife and geology, to photography and history. After lunch, join your naturalists on the deck to look for various species of whales and abundant seabirds, which join other mammals in feasting on the krill-rich waters of the Drake Passage; it's all just a taste of the wildlife you will encounter in the days to come. Later in the evening, chat with experts about the wildlife spotted today and discuss the next day's itinerary.
'Le Lyrial' | Meals: B L D
Days 5-9: Antarctica | The White Continent As the Antarctic Peninsula and its offshore islands appear on the horizon, a sense of excitement begins to build. While day-to-day itineraries depend on weather, water and wildlife conditions, two excursions are carefully planned for each day by the captain and expedition leader. Each cruise day begins with an early breakfast. Afterward, venture out to a number of sites in swift Zodiacs (sturdy inflatable boats). You'll be guided by expert drivers and accompanied by lecturers, in groups of no more than 10 guests. These sites may include the penguinfilled islands in the South Shetlands of Half Moon, Penguin or Deception; islands off the continental coastline such as Cuverville, Paulet or Vortex; and, weather permitting, the fabled Antarctic Peninsula. You may also sail through Paradise Bay and the Lemaire Channel, referred to as "Kodak Alley" for its stunning, camera-ready vistas of towering icebergs and deep blue waters. After a morning exploring native species and striking terrain, return to 'Le Lyrial' for lunch and perhaps some time to relax and scan the wildlife-rich waters that surround you, where you may spot everything from fin whales, humpback whales and orcas, to imperial shags and the Southern giant petrel. In the afternoon, set out for the day's second excursion, which may include a visit to a working scientific research station, the remains of a turn-of-the-century whaling and sealing station, a sheltered beach teeming with basking Southern elephant seals, or simply circumnavigating colossal icebergs that serve as floating homes to seals and penguins. Return to your cruiser to relax and chat over cocktails in the cozy, comfortable lounge and enjoy dinner in the dining room. Afterward, you may choose to recap the day's discoveries with your naturalist guides, enjoy time on deck with fellow guests or seize the opportunity to capture photos in the stunning low light characteristic of Antarctica's long, ethereal twilight.
'Le Lyrial' | Meals: B L D
Days 10-11: Cruising the Drake Passage | Memorable Return Bid farewell to wondrous Antarctica and begin your cruise back to Ushuaia at the southernmost tip of Argentina. The ship's return through the Drake Passage is an interlude for recap and reflection, with time to compare notes with your expert lecturers on the wildlife, history and geology of the White Continent. Spend time on board with newfound friends in the comfortable common spaces of 'Le Lyrial,' enjoy quiet relaxation on the private balcony of your cabin or absorb more fascinating lectures by your captivating Expedition Team. While cruising through this historic passage, you may spot various species of whales and seabirds, including the elusive albatross and the giant petrel, an opportunistic predator and scavenger nicknamed the "stinker." The immense albatross is an especially stunning sight to behold. These wandering birds boast a wingspan of 11.5 feet on average and use their powerful wings to glide through the air for hours at a time in search of food.
'Le Lyrial' | Meals: B L D
Day 12: Depart Ushuaia 'Le Lyrial' docks at Ushuaia this morning. Enjoy breakfast, and then say goodbye to your Expedition Team and ship's crew before disembarking. Transfer to the airport for your return flight to Buenos Aires, where you connect to your international flight home.
December 28, 2016- January 8, 2017 departure | NEW! Family New Year departure featuring an A&K Young Explorers Guide, with special pricing available for children 7-18. Contact A&K for details.
January 7-18, 2017 departure | Understanding Climate Change: An A&K Philanthropy departure with special guest and noted Antarctica researcher Dr. James McClintock. Contact A&K for details. Extend Your Journey | Enhance your journey with a pre-tour extension to Iguazu Falls (4 days, from $1,595). Due to the nature of expedition cruising, final itinerary is subject to change due to ice, weather, sea and other conditions outside of A&K's control and is at the discretion of the ships captain and Expedition Leader. This journey contains some active elements.
View more