Miller Motorcars
Miller Motorcars of Greenwich, Connecticut is dedicated to bringing the finest in new and pre-owned motorcars to their loyal list of clients. Please accept our warmest welcome into the world of Aston Martin, Bentley, Bugatti, Ferrari, Maserati, McLaren, Pagani, and Rolls Royce. We are the only factory authorized dealership for all these unique brands in the state of Connecticut and have an additional location for Maserati of Westport, CT. The purchase of a specialty motorcar is just the gateway into an exciting journey in quality motoring and lifestyle experiences. Our dedicated staff at Miller Motorcars are on call to guide you through the purchasing experience and ensure that your new acquisition gives you nothing but stress-free enjoyment. It is also reassuring to know that your purchase is backed up by our award winning dealership's commitment to the servicing of your new or pre-owned automobile. Customer satisfaction is our number one priority--that's been our unwavering reputation since 1976.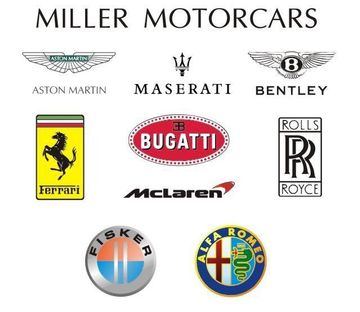 Featured
1966 TOYOTA FJ40 LAND CRUISER LAND CRUISER
Photo-Documented restoration by Marque Experts completed in 2013.
Vehicle had an engine upgrade with a later specification froma a Toyota 2f Engine.
It was rebuilt using its original color Scheme from new.
This amzing truck took First class at the 2013 Forest Grove Concours d'Elegance.
Having all the binders from the restoration and pictures it assures you no expensses were spared.
Recentley the vehicle received a Power steering conversion kit, running bourds (period correct) and also safety belts were installed.
Please ask the sales staff for an appointment as this vehicle is located at our storage facility!
View more