Atelier Pirlet
A SHARED EMOTION
A father has always fascinated by art and painting and his daughter, big fan of interior design combine and merge their passions are. The addition of these two complementary personalities opens up a wealth of creative possibilities.

THE SCREEN AS A MEANS OF EXPRESSION
The screens are the way to transcribe their inventiveness. These large wooden panels, cut, cut, painted and assembled artistically form a decorative element essential, both practical and aesthetic. Unlike a table, they offer the opportunity to complete or perfect a clever way inside.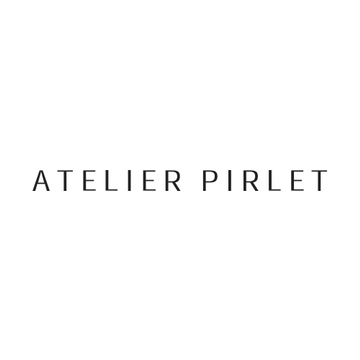 Featured
PARAVENT SÉRIE NOIRE
Paravent en bois de pin, réalisé à l'encre de chine et au fusain. Le mouvement du motif apporte un certain rythme au paravent, pour animer votre intérieur avec subtilité. La couleur noire donne une profondeur, accentuant encore l'effet hypnotisant. Le sentiment qu'à tout moment les courbes vont se mettre à remuer. La finition utilisée est un vernis mat.
POIDS 12 kg DIMENSIONS
3 pans de 29cm x 182cm CHARNIÈRES
Laiton massif
View more