Fred&Juul
Fred&Juul renew traditions by applying fine Italian craftsmanship to contemporary design. Based in Tuscany and founded by Italian-Dutch architects' duo Federico Minarelli and Julie Janssen, the brand explores the possibilities of producing designs that are versatile and elegant while being exclusively handcrafted by local artisans from traditional materials like brass and solid wood. Fred&Juul's design philosophy is aimed at sustainability and contrasting the throw-away society by creating lighting and furniture that will last, both for its exceptional quality and for its timeless appearance. Every piece is manufactured in small specialized workshops scattered around Tuscany. Wooden parts are created by highly skilled woodworkers, iron parts by decades-experienced blacksmiths, glass is blown by fourth-generation glassblowers and so on. The designers manage the entire production process and have a direct relationship with the craftsmen and women, who are involved in the design process from the early stages. The result is a contemporary collection that conjures up the refined artistry of centuries-old craftsmanship.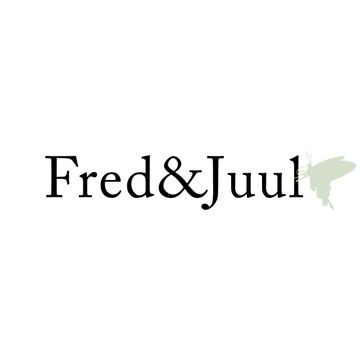 Featured
Sailor Floor Light with Coiled Black Hand-Twisted Metal Rope Lampshade
Sailor is the result of what happens when the skills and aptitude of a Florentine craftsman and the vision of two designers are put together: Common rope and iron receive the dignity they deserve. The coiled iron rope of the floor lamp is handmade by twisting nine thin bars around a thicker core bar using a technique invented by the craftsman himself. The heaviness of the material is contradicted by the sinuosity of the rope apparently floating in the air, while at night its appearance changes when the light filters though the slits of the coiled rope.
View more