IP GLOBAL
Established in 2005, IP Global is a full-service property investment company that helps high-net-worth investors add the strength of global real estate to their portfolio.

Our unique end-to-end approach, delivered by an experienced team of international real estate and investment professionals, untangles the complexities and complications of property investment.

Our end goal is for investors and international landlords to be able to manage and capitalise on their property investments just as easily as they would any other globally recognised asset class.

We pride ourselves on the long-term relationships we build with preferred developers, to whom we offer strong financial commitment and overseas marketing support in return for priority access to the best global property investment opportunities for our clients. These opportunities are then put through a rigorous process of due diligence before being selected for presentation to investors and distributors. We provide comprehensive support throughout every stage of the investment process including, if required, the ongoing management, rental and resale of investments.

To date, the value of the property our clients have invested in through us is over USD1.8 billion across 30 markets worldwide.

At every step of the way, we deliver consummate credibility, extensive expertise and a proven partnership approach.

Our track record with investors, developers and distributors speaks for itself.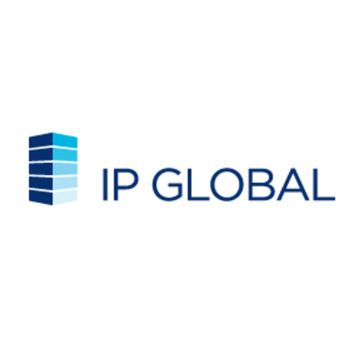 Featured
Nut Tree Villa - Berlin Investment
Nut Tree Villa is a boutique project in Westend, Charlottenburg, which can be compared to Chelsea, Fulham or Kensington in UK for its leafy tree-lined avenues, period villas, and popularity amongst the wealthier residents of Berlin. There are international schools surrounding and convenient access into the CBD via road arteries and public transportation.
The German residential real estate market is vastly undervalued, particularly in Berlin, which has a construction pipeline that's unprepared to meet a rising demand. As such, prices are very much heading upward – in 2013, there was an average price gain of 9.6% across the city, while average rent rose 7.7% over the same period. The city's residents are also increasingly realizing the value of property ownership, making it more favorable for exiting property investments than in the past.
As more major companies are headquartered in Berlin and DAX companies arrive, this is the area where wealthier workers will want to reside. Due to limited space in this area, the increased demand on supply will ultimately push prices up – that is the major investment strategy here. This project has an average SQM of EUR5,600/sqm, which if equated back to PSF is roughly GBP400/psf.
Investment Case
Charlottenburg is a popular residential area popular for its green spaces, spacious boulevards and attractions such as Schloss Charlottenburg, Kurfürstendamm and numerous museums
2013 around 4,600 new-build residential units were completed in whole of Berlin. o Only 255 completed in Charlottenburg-Wilmersdorf o The Federal Institute for research on Building Urban Affairs and Spatial Development (BBSSR) has estimated Berlin needs 16,000 new apartments a year
In H1 2014 rental prices for new leases have increased by 7.7%
Prices for condo's have risen by 13% y-o-y
Up to 60% LTV financing available
Property Essentials
Developer LRC UK Ltd
Total Number of units: 8
Completion date: Q1 2014
Location: Nussbaumallee 14
Neighborhood: Westend, Charlottenburg
Price Range: €262,000 - €992,000
Average Price/Sqm: €5,651
Travel times: o Walk Kastanienallee Bus Stop M45 direction o S+U Zoologischer Garten 3mins o Walk Berlin Westend S-Bahn 12 mins o Walk Berlin Neu-Westend U2 14 mins
Location Map – click on Google Map link: https://goo.gl/maps/AGfRO
Nathan Cheung Account Manager
T: +852 3965 9383 M:+852 6891 8077 W: www.ipglobal-ltd.com
IP Global Ltd Harcourt House , 39 Gloucester Road Suite 601-6, 6th Floor Wanchai, Hong Kong
View more