Bordeaux Sotheby's Realty
Bordeaux Sotheby´s International Realty Sotheby´s International Realty

Founded in 2002 the broker Demeures et Vignobles quickly imposed itself as the Reference for Luxury Real Estate in Bordeaux.

In June 2006, the broker was selected by the prestigious Real Estate Network Sotheby's International Realty France and Monaco to become its exclusive Representative in the Department of Gironde.

We have sold and continue to offer :
New Green Apartments in the new areas of the Floating Basin, Bacalan and Bordeaux Lake, Splendid apartments and Lofts in the center of Bordeaux, Traditional Houses in the Countryside, Town Houses, Beautiful Villas around Arcachon Bay, Hunting Lodges, Historic Castles and Beautiful Vineyard Estates.
Luxury Estate Specialist

Become a client of our firm and you will be considered with all due Privileges.

All our services are custom made and our key word is « Professionalism ».

Our team of Professional and specialised brokers will assist you in your Real Estate Venture. You will have available a certified Real Estate Expert, a Lawyer specialised in Real Estate and Wine Regulations, a Tax Specialist, a Notary Graduate, an History and Art Graduate expert in communication, a Vineyard M&A Specialist, former International Banker and Graduate from the Oenology University in Bordeaux and two brokers graduate from law and business schools.
Trust us for the valuation of your assets for a Donation or a Tax Reports, our work will be Qualified and Professional.

Select us to sell or buy your Real Estate Assets, Rent or Privatize your Sea Side Properties on Arcachon Bay or your Beautiful Estates or Castles, we will be dedicated to your specific demands.

We will offer our Know How, the Touch of a motivated, graduate and trained team, and the Marketing Power of the First Real Luxury Estate Network for more than 35 years, with more than 500 brokerages around the world, well connected to the High Net Worth Clients of our Art Auction House Sotheby's who has been présent on the International Art Scene for 280 years.

Our team of real Estate Transactions Experts commits together with me to produce a well suited work of the utmost quality where availablility, confidentiality and motivation will be key to the achievement of your Real Estate Project.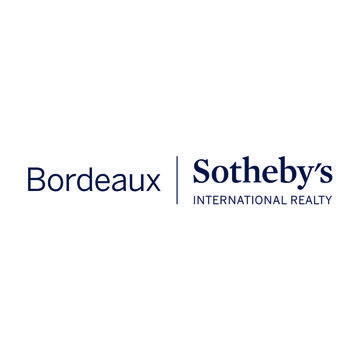 精選
BORDEAUX 10 MIN - WATERFRONT - PRIVATE MANSION - PARC 1,3 HA
Located beside the Garonne, 10 min from Bordeaux, this prestigious property is composed by one main house style Napoléon III of 280 sq. and by one outhouse of 110 sq. This renovated mansion offer at the ground floor a beautiful entrance, an office, a games room, a cloakroom, a separated kitchen and a double living-room opening to the grounds and its swimming-pool. At the floor, you can find 3 bedrooms, 1 full bath and one master bedroom with an half-bath and their own terrace overhanging the magnificent park. The outhouse can favor several projects (expansion, workshop, storage). You can enjoy of this property at the heart of 1,3 hectare of a beautiful park. Contact : Guillaume Velin + 33 (0)6 88 61 15 46 Bordeaux Sotheby's International realty, your luxury real estate specialist in Bordeaux and its region.
查看更多