ExhibitsRex
Don Lessem is the Founder and President of Exhibitsrex, Inc.,
the leading producer of touring dinosaur exhibitions worldwide
for 20 years.

Don worked on the following films:
Advisor to the JURASSIC PARK film
Advisor to Disney's DINOSAURS film

Don worked on the following theme parks:
Advisor to Universal Studios for JURASSIC PARK attraction
Advisor to WALT DISNEY's ANIMAL KINGDOM DinoLand attraction
Creator – EARTHQUEST ADVENTURES THEME PARK and Sustainability Institute,
Houston, TX
2,000 acre, $500 million development
(www.earthquestadventures.com and www.earthquestinstitute.org)
Creative Director for DAS PRAEHISTORIUM 10,000 square meter
permanent evolution-themed attraction, Reden, Germany
opened 2009

Don worked on the permanent exhibitions of:
Excavated and reconstructed the 40-meter long ARGENTINOSAURUS, the largest dinosaur ever found, for museums in the United States, Germany and Argentina.

Excavated and reconstructed GIGANOTOSAURUS – The World's
Largest Meat-eating dinosaur for museums in Japan, the United
States and Argentina.

Touring Exhibitions:
Created and toured the JURASSIC PARK and LOST WORLD international touring museum exhibitions in collaboration with
Steven Spielberg and Universal Studios. Seen by more than 5 million people in six countries, the exhibitions raised more than
$3,000,000 for dinosaur research through Mr. Lessem's charities.

Dinosaur Discoveries from China
A 1,000 square meter museum exhibition of original Chinese fossils in cooperation with Chinese natural history museums.
Seen by 2 million visitors in fourteen U.S. and Canadian museums from 2000 to 2011

Genghis Khan:
The first international showing of artifacts of Genghis Khan in an exhibit to the largest museums worldwide, it has toured eight
cities in the U.S., Canada and Singapore since 2009.

Giant Mysterious Dinosaurs:
More than 30 dinosaur skeletons and 12 robots up to 25 meters in length with video and children's activities.
1500 square meter exhibit Opened in Philadelphia and Phoenix in 2012

Bigger than T Rex:
Seen in 5 cities in U.S. since 2012, featuring the largest carnivorous dinosaur skeletons, sculptures, and robots with activities. 500 square meter exhibition

Books:
Author of 51 books for adults and children for National Geographic, Scholastic and 13 others.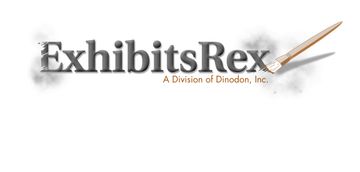 精選
Brachiosaur head and neck (Jurassic Park movie)
All the dinosaurs for Jurassic Park and Jurassic Park: Lost World that are featured here were originally sculpted for Stan Winston Studios which built the robotic dinosaurs for the 3 JP films. These dinosaurs were made from the original molds, and are the only set for sale anywhere in the world. I had them built for a touring exhibition I built after consulting on the film, to raise money for dinosaur research, with Spielberg\\\\\\\\\\\\\\'s permission. I already wrote you about their composition. Here\\\\\\\\\\\\\\'s a bit more description about the animals and how they compare to the actual dinosaurs which inspired them.
Brachiosaurus Head and Neck Only the 10 foot-high head and neck of this giant plant-eater was made, since it was only seen in dense jungle from a treetop perspective in Jurassic Park. The real-life brachiosaur was even more enormous -- a creature that measured 70 feet long and reached the height of a five-story window.
Brachiosaur head and neck - 10 feet high, 2 feet wide - $32,000 US (allow 6 months for delivery)
查看更多