Hall and Hall
Trusted By Generations, For Generations...

Land… that's where it all begins. Whether it is ranch land or family retreats, working cattle ranches, plantations, farms, estancias, timber or recreational ranches for sale, it all starts with the land.

Since 1946, Hall and Hall has specialized in serving the owners and prospective owners of quality rural real estate by providing mortgage loans, appraisals, land management, auction and brokerage services within a unique, integrated partnership structure.

Our business began by cultivating long-term relationships built upon personal service and expert counsel. We have continued to grow today by being client-focused and results-oriented—because while it all starts with the land, we know it ends with you.

Why Hall and Hall?
Leave Site Feedback
Now well into our third generation of operation, Hall and Hall continues to embrace the original principles our founders established back in 1946.

A TRUE TEAM - Hall and Hall is unlike the competition in just about every way—but most notably, our unique ownership structure results in a team-based approach that's not typically found in the real estate world. We all work together in helping successfully connect buyers and sellers, because all of Hall and Hall has a vested interest in a positive outcome.

GETTING THE WORD OUT - Our proactive marketing initiatives encompass everything from web and print advertising through public relations and good old-fashioned handshakes. After all, even the perfect property isn't going to find its way to the right buyer if they can't find out about it.

THE NETWORK - Whether you need an experienced manager, a financing expert, or a buyer who finally understands the true value of your family ranch, our network of personal and business relationships is unmatched in the business.

ALL UNDER ONE ROOF - Decades of experience offering an unparalleled catalog of services—including real estate marketing, resource management, mortgage banking and loan underwriting, real estate appraisals, and auction services — lets clients benefit from maximum efficiency and important insight.

IN IT FOR THE LONG HAUL - After more than 65 years in business, we know that decisions made now will affect the future of the land, and, in turn, the future of our business. For that reason, we consider it part of our core mission to promote prudent land stewardship, responsible lending practices, a stable, non-speculative real estate market, and a long-term perspective on business and relationships.

What does all of this mean? With annual sales reaching over a quarter billion dollars, and always growing and evolving, our goals today echo those of our founders: to give our global client base a more comprehensive, transparent, and far-reaching resource for finding, purchasing, selling, owning, and managing property.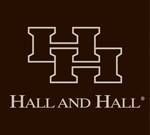 United States
| | |
| --- | --- |
| | MONTANA: Bozeman Office 1227 North 14th Ave., Ste 1 USA |
| | 查看地圖 |
精選
Sky River Ranch, Steamboat Springs, Colorado
STEAMBOAT SPRINGS, COLORADO Crowned by an exceptional custom home perched on a bench overlooking the Elk River Valley, this 797± acre ranch is distinguished by its live water, wildlife habitat, luxurious accommodations and spectacular panoramic vistas. The beautiful Elk River flows through the property, providing outstanding fly fishing for a variety of trout. The cottonwood-lined riparian areas are a haven for wildlife including sandhill cranes, great blue herons, bald eagles, sharp-tailed grouse, elk, mule deer, and pronghorn antelope. A sizable tributary, Deep Creek, provides additional diversity as it meanders through another area of the ranch. Historic water rights from both sources provide irrigation for 100± acres of hay meadow, complementing 500± acres of rolling upland pasture.
The magnificent 9,583± square foot owner residence is a work of art with high quality materials and craftsmanship, created to accentuate the breath-taking vistas up and down the valley. The custom dwelling was designed to provide a relaxing retreat for its owners while also accommodating guests in three comfortable suites, all with floor-to-ceiling windows and gorgeous views. Located just 20 minutes from downtown Steamboat Springs, the property is easy to access yet remains a private and tranquil oasis.
查看更多