Flight Source International
Our knowledge, experience and familiarity with various owners, brokers, and dealers will greatly assist your company in selling and acquisition situations. Our experienced staff includes pilots, maintenance, finance and sales professionals with experience worldwide.


Meeting all your aircraft needs, from marketing your aircraft retail, to searching the worldwide market place for acquisitions and aircraft trades is our specialty. Our knowledge and experience will make your transition as smooth and inexpensive as possible. With FSI as your agent you will eliminate the time wasted in qualifying the real prospects from the rest. We know the market, the various dealers, brokers, and owners.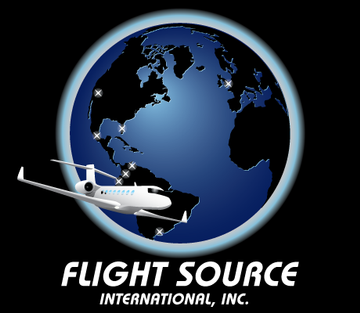 精選
1990 Learjet 31
Registration: XA-CYA / Serial: 31-021
Airframe: 6,019.3
Engine(s): MODEL HONEYWELL TFE 731-2-3B MSP Gold Left: Serial Number P-99143 Right: Serial Number P-99144 6,019 Hours Total Time 6,019 Total Time 6,176 Cycles Since New 6,176 Cycles Since New 3,209 Time Since CZI 3,209 Time Since CZI 462 Time Since MPI 462 Time Since MPI
Avionics: ADF: Collins Dual ADF 60 ELT: Artex ELT C406-2 Comms: Collins Dual VHF22A NAV: Collins Dual Vir 32 FDS: Collins Dual FDS-84 AP: J.E.T. FC-531 XPNDR: Collins Dual TDR 90 FMS/GPS: Universal 1-E DME: Collins Dual DME 42 Rad Alt: Yes Radar: Honeywell RDR-200 W/KMD-850 EGPWS: Bendix King RMI: Dual Allen 3137 CVR: Fairchild 93A
Interior: Eight (8) Passengers, Four Executive Club Chairs Forward With Two Foldout Executive Tables. AFT Bench Seat, Belted For Three. Forward Belted Seat/LAV. Meets Flammability Requirements Of Far 25.853 (A) In Accordance With Far 25, Appendix F Part I; August 2014 installed new leather seats in light beige and new headliner in light leather.
Exterior: Overall Matterhorn White with Red and Black stripes; New paint in August 2014
Maintence: No Damage History, Complete Original Logs, Avtrak Maintenance Tracking, 12 YR Inspection C/W 12/23/14 AT 5,874.5 Hrs "A" Inspection C/W 10/09/15 AT 5,956.1 Hrs "B" Inspection C/W 10/09/15 AT 5,956.1 Hrs "C" Inspection C/W 10/09/15 AT 5,956.1 Hrs "D" Inspection C/W 7/30/11 AT 5557.2 Hrs
查看更多