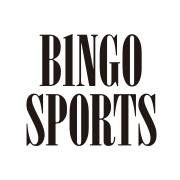 精選
2002 smart fortwo coupe BRABUS Widestar
· Special specification by BRABUS
· Maintenance at regular dealer
"Special model manufactured by BRABUS"
This is a special order by German Mercedes tuner "BRABUS" , It is a special smart.
It is Matt Green 's body color that catches the eye first.
NATO color is said to be a color that can not be painted at the time, especially rare. Before adding military elements to fashion became popular so far, it can be said that it was a state-of-the-art sense that such a vehicle was created.
Brabus "Wide Star" aero parts are set on the front, side and rear as well as the Brabus wheel which is not set in Japan, as well as the front 16 inch and the rear 17 inch Brabus wheel.
It may be impossible for us to imagine that a cute smart can be reincarnated in such a fearless manner and with so much power. In fact, Furururiddo written "Wide Star" on both sides of the car body, in fact the fake is on the left side, the real oil filling port on the right side, and we do not forget the playfulness.
The interior also is a black leather & Alcantara finish which is special order.
The combination sheet of punching · Alcantara and leather has a comfortable seating comfort, realizing the quality of a luxury car though it is a small car.
In addition, the BRABUS logo meter (such a detail is a proof of complete), a special designed paddle shifted steering wheel and accelerator & brake pedal, and everything sticking to detail is a special model appealing everywhere I will.
And, it makes us pleasant use of everyday use with 8 pivot CD holders and storage which makes Joe Colombo designed masterpiece furniture "Bobby · Wagon" reminiscent.
Of course, also in terms of running, there is no elimination. You will be able to enjoy a powerful run that matches powerful exterior design, such as special sports suspension, sports muffler, dedicated ECU tune etc.
In Stern (dealer), the regular check record book for Heisei era 2005, Heisei era 2007, Heisei era21 is equipped.
In addition, it is now unusual pure magnesium light made in the country is attached.
"Smart history"
smart was developed by a joint venture company "MCC" (micro-car company) jointly established by a car manufacturer Mercedes Benz (then DaimlerChrysler) and a watch brand Swatch (SMH) It is a micro car. Although SMH withdrew on the way, it became a wholly owned subsidiary of Daimler and was announced in 1997.
Although it is a small body size of only 2.5 m in length, it has a space that allows two passengers to comfortably and the Mercedes standards are highly safe and more lovely looks also helped make it a worldwide hit.
Body style started from "Coupe", after that, it developed with open model "Cabrio", bold styling "Cross Blade" without roof and door, "Roadster" conscious of sports coupe and many more We have won fans.
Today, models of the third generation are announced.
查看更多