Gallery Aaldering
Gallery Aaldering is a family owned business since 1975. Founder Nico Aaldering and his son Nick are responsible for operational and executive management. The company has been in Brummen since 1987 and started on the location where we currently have our second workshop and detailing shop.

As a family owned business Gallery Aaldering is proud of its history and traditions, but the future is just as important. At the heart of this all is the passion for classic automobiles. For that reason we participate in the most impressive classic car rally in the world, the Mille Miglia.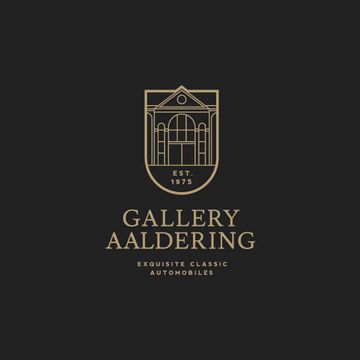 精選
MONTEVERDI SIERRA 5.2 V8 SEDAN (1978)
Unique and very special sedan of the Swiss manufacturer Monteverdi, this extremely rare "Sierra". Monteverdi has produced only 20 – 50 cars of this type! Actually no one knows the exact production numbers. Monteverdi has never released the exact production numbers of all models. This Sierra is built on the basis of the Plymouth Volaré, and there are also several materials from other car manufacturers such as Fiat, Renault and BMW used to this luxury sedan to give it its own face. After a few years of production Monteverdi stopped the production of these hand-built car. The name "Sierra" Monteverdi sold to the car giant Ford with the agreement that Monteverdi would get for each produced for Ford Sierra 5 Swiss Francs . As you know, the Ford Sierra was a great success, and this has Monteverdi brought 13 million francs! Only a few people know that the first "Sierra" was a Monteverdi. The car offered by us is in a beautiful and well maintained condition. A nice and solid body with nice paintwork. All the details are still the original, even the beautiful leather interior. Technically equipped with a 5.2 V8, and an automatic transmission giving the car great performances! For the collector and enthusiast, this is a unique chance to add this model of this exclusive Swiss manufacturer to her/his collection! Also as an investment very interesting! Over 350 Classic and sportscars in stock. More information and photos on www.thegallerybrummen.nl. Or contact us by phone: 0031-575-564055 THIS VEHICLE IS IN OUR STORAGE, VIEWING BY APPOINTMENT ONLY.
查看更多