Andorra Sotheby's Realty
Andorra Sotheby's International Realty

Your real estate agency for the purchase and sale of luxury properties in Andorra

Welcome to Andorra Sotheby's International Realty, an affiliate of the prestigious Sotheby's International Realty® firm, we are located in the Principality of Andorra.

We handle the purchase and sale of properties in Andorra, and in keeping with the strict international standards of Sotheby's International Realty®, we guide our clients—buyers and sellers alike—through the entire sale process, with utmost discretion and total professionalism at all times.

Our office is located in the Parish of Encamp, in the very heart of the Principality of Andorra, a strategic place that enables us to provide a global panorama of the different areas of the country.

With more than 20 years of experience in real estate, Andorra Sotheby's International Realty is one of the most strategic international realty offices in the world. We are an Andorra-based real estate agency and we know how to project the products of our country to the entire world.

Our affiliation with Sotheby's International Realty® reaffirms our commitment to offering unequalled properties for sale in Andorra, while always remaining faithful to the essential spirit of our business: to offer the highest quality service, marketing and customer assistance.

If you are looking to buy an extraordinary home, a luxury flat or an exclusive chalet, we invite you to stop into our office. We are confident that we will be able to help you to find your desired property in Andorra.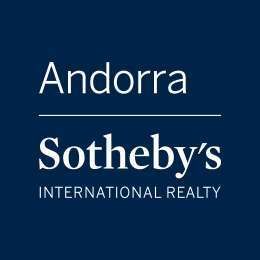 精選
Convertible into plots for sale in Els Cortals d'Encamp
Location | Encamp, up to Cortals Encamp, just after the unification of the river les Pardines with the Agols River, is a land of about 5674 m² to buy. This area already has the partial plan approved, ready to build.Description | The land, with around 3688 m² building, is divided into 19 plots. These plots are perfect to urbanize or build comfortable houses. This land has easy access that facilitate communication of the property and allow the construction to be carried out comfortably.Situation | Enveloped by nature, this land has a wonderful position from which unbeatable views of the valley of Encamp are presented. With a west facing, the property receives sun all day, perfect for future residences be attributed with an unparalleled comfort.
查看更多