Cheshire Classic Cars
Founded in 2004 by Iain Tyrrell, with more than 25 years experience, Cheshire Classic Cars provides sales, service and restoration of hand-picked examples of classic prestige, competition and high performance cars.

With extensive technical knowledge and experience across a range of marques, including Aston Martin, Bentley, BMW, Ferrari, Jaguar, Lamborghini, Maserati, Mercedes, Porsche and Rolls Royce, our mission is to provide exceptionally high standards and a level of personal service that is second to none.

Whether you are a new entrant to the world of classic cars or a seasoned collector, every aspect of our business is geared towards your satisfaction.

We carry an exclusive stock of cars, prepared to the highest standards, and can source specific cars on request or provide a brokerage service for sale or purchase.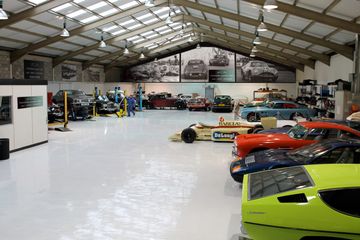 精選
1970 Ford Escort RS1600
Very successful RS1600 race/rally car ... This iconic car was originally a factory press demonstrator. It was converted to a very successful historic race car before being meticulously rebuilt to FIA Group 2 tarmac rally specification with a 2.0 litre Alan Sherwood BDA, Brian Wileman ZF box, ZF LSD and fully floating Atlas. Shell authenticated by the RS1600 Registrar. Maintained and run to the highest standards by Motorscope, with all major components lifed.
Second in the 2012 Tour Britannia, and eligible for many prestigious events worldwide, including Tour Auto. Complete with new HTP papers and ready to rally (or race with minor modifications)
Immaculate, competitive and unique.
查看更多