Venier motorcycles
Stefano Venier, a motorcycle designer and enthusiast, founded Venier Customs in 2012. While based in New York, the company exports custom motorcycles all over the world. Venier has honed his focus on a profound exploration of modern design and traditional aesthetics, the expression of which can be found in a limited offering of custom motorcycles built from vintage and new motorcycles already existing in the market. Only high quality materials, mainly aluminum and carbon fiber, are used in redesigning the aesthetics, components and chassis. The finalization of each motorcycle gives each customer a custom collectible motorcycle numbered and with a certificate of authenticity.

In only a few years Venier has established himself as one of the most acclaimed custom motorcycle designers in the world with publications in more than 20 countries and participation in the most prestigious exhibitions of the US industry and Europe. In 2015 Venier started a partnership with Piaggio to build a prototype based on the Moto Guzzi V7 designed by Tom Dixon, an internationally renowned British designer. New projects and exciting collaborations continue to take shape as the company grows and evolves.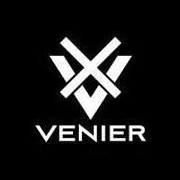 精選
MOTO GUZZI V75 /1989
The Corsaiola 02 is the evolution of the 01. The main differences are the build quality after years of experience is higher and we used more black paint on the parts. The donor bike was an original 10.000km and we rebuilt everything. Engine, brakes, electrical system were completely restored and improved. We modified the frame to use the Tarozzi rear set and to achieve the Corsaiola tail section. The entire bodywork is hand made aluminum and the seat is also hand made featuring a recessed homologated tail light. The exhaust system is from Mistral and was painted black, that gave an extra 5hp to the build bring in it on about 60hp. The engine is the 4 valves, very aggressive 750cc. Shocks are from Ikon. The paint job is all semi-gloss from the powder coated parts to the painted one. This bike is completely street legal with all homologated components.
查看更多