My mosh posh
Mosh Posh is a small privately owned company with big aspirations. We understand consignment and more importantly we understand business… With a passion for fashion and a little business sense, Mosh Posh has grown into one of the most recognized designer consignment boutiques in the United States!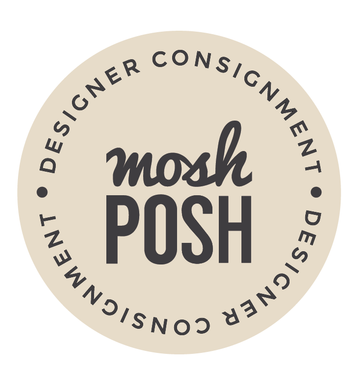 精選
Burberry Grey Metallic Leather Mini Crossbody Bag
Product Code: 4095-10685
Availability: In Stock
Condition: Good
Color: Grey
Material: Leather
Style: Purse Crossbody
Burberry Grey Metallic Leather Mini Crossbody Bag
Color:
Exterior: Grey Metallic with Dark Silver-tone Hardware
_Interior: _Tan Check Print
Material:
Exterior: Metallic Leather
_Interior: _Canvas
Closure:** **Magnetic Snap
Dimensions: 5"H x 5.5"W x 1"D with 21" Strap Drop
Date Code/Serial Number: ITTIVGRO58CAL
Includes: Item does not come with anything additional.
This**Burberry**is GUARANTEED 100% Authentic or your money back!
About this designer:Burberry is a British luxury fashion house, distributing clothing and fashion accessories and licensing fragrances. Its distinctive tartan pattern has become one of its most widely copied trademarks. Burberry is most famous for its iconic trench coat, which was invented by founder Thomas Burberry. As a Designer Consignment Boutique, Mosh Posh is not affiliated with Gucci however we do ONLY sell 100% Authentic Burberry products for less than retail!
查看更多