O Muse de Bordeaux
Ô muse de Bordeaux, the emblem of the family crest has been inspired since 1715. Remaining family owned and proudly independent to this day, it is with distinction and elegance that the family never ceased to imply itself into the Bordeaux Fine Wine industry.
Maintaining close relationships with the most traditional and artisanal fine wine makers of the region as well as producers of the best "Grands Crus Classès", including the renowned First Growths Châteaux such as Lafite and Latour.
Utterly devoted to express the best from the most prestigious terroir in the world and offering an irreproachable expertise in the selection of the high-class wines, Ô muse de Bordeaux benefits from great reputation and influence.
Supplying highly reputed corporate and private clients with the same great humility and the same confidence, to serve the best quality over the years. Ô muse de Bordeaux is also working upon special requests.
Example of continuity, reliability, innovation and success, Ô muse de Bordeaux is working with passion, goodwill and pride as more than a wine company, we are the ambassadors of our region, of our wines.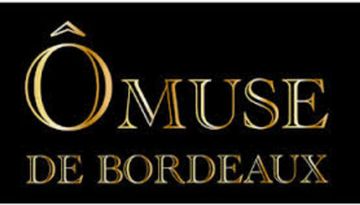 精選
CHÂTEAU LAFITE ROTHSCHILD 1937
Very high shoulder, good label.
The history of the vineyards of Lafite is quite old. In a field that was already planted with vines, Jacques de Ségur structured the vineyards in the late seventeenth century and the reputation of this wine was already well established. His son Alexandre expanded the field in 1695 by marrying the heiress of Latour. Nicolas-Alexander was born from this union. He is the one who built in the early eighteenth century the prestige and reputation of Lafite, the wine is already acclaimed in Versailles and also in the British Kingdom.
Upon the death of the latter, Lafite knows a succession of owners, it will be auctioned after the Revolution, but the quality will be maintained at the highest level thanks to the care of its commissioners, the family of Joseph Goudal. Chateau Lafite will be classified 1er Grand Cru Classé in 1855.
In 1868, Baron James de Rothschild purchased it, by auction again, and since then the estate has remained the property of his family. Apart from its exceptional terroir (deep gravel, resting on marl and limestone basement), the quality can be explained by the average age of the vineyard (40 years), low yield per hectare and a rigorous selection. In the years 1960-1970 the wines were of lesser quality, due to less stringent management of the vineyards and the vinification process.
Since 1975, the chateau, celebrated by fans around the world, produces magnificent wines, thanks to the dynamic leadership of Eric de Rothschild. In exceptionally fine notes, the wine deploys a fabulous aromatic complexity. In regard impressive, their aging potential seems unlimited.
查看更多