Nathalie Stanik Durlet
NATHALIE STANIK-DURLET, P.A.

Moved to Miami in 2009, I quickly got inspired and saw a ne passion in the Miami Real Estate Market. My understanding of the US and European styles gives me a unique set of skills to work cross borders with English, French, German and Czech costumers.

Together with Fortune International Realty we strive to empower our clients with accurate real estate information, expert market analysis and effective marketing strategies. We are determined to achieve maximum client satisfaction by providing superior results and first class service in every real estate transaction. We believe in long-term client relationships through trust, honesty and professionalism.


THE CITY OF MIAMI

Miami's real estate market shows a large amount of new Pre-construction developments. In the last year, almost every week a new condo was announced; each one more luxurious than the next and all offering some distinctive and attractive features for Miami's global investors.

Miami Beach offers high-end boutique style condos, Sunny isles presents the first Porsche designed tower and Edgewater officially put itself on the Real Estate map with 8 new Condo projects. Brickell gets his own City Center and Downtown is developing a hugh expansion with the Miami World Center, 1000 Museum (Zaha Hadid) and the future Casino. Downtown Miami has become one of the financial center of America and with nothing to envy from the notorious business capitals such as New York, Chicago and London. Miami Beach is one of the top fashion and vacation destination in the world. Miami has been crowned the cruise capital of the world with over 3.5 million passengers per year and it continues to attract tourists and investors from all around the globe.

Finally, Miami is becoming a cultural and Entertainment capital. Art Basel, the Boat Show, the Wine and Food Festival, Winter Music Conference and Ultra, the Super Bowl, all participate to the welcoming atmosphere of the city.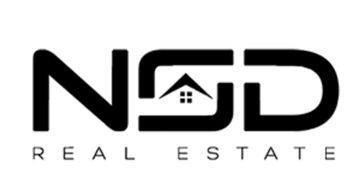 精選
The Ritz-Carlton Residences / Villa - Miami Beach
The Ritz-Carlton Residences - Miami Beach
PRICE RANGE THE PIERO LISSONI VILLA COLLECTION The 15 stand-alone villa residences are unlike any other single-family living experience in Miami Beach.
The 2-story residences are available in five different floor plans. Lissoni Villa No1 Priced at $6,534,000 Villa Type A 4BR | 4.5 BA Villa Size: 4,625 Square Feet Terrace Size: 1,925 Square Feet Total Area: 6,550 Square Feet Lot Size: 9,773
Lissoni Villa No2 Priced at $6,750,000 Villa Type B 4BR | 5.5 BA | Family Villa Size: 4,846 Square Feet Terrace Size: 1,676 Square Feet Total Area: 6,522 Square Feet Lot Size: 8,693
Lissoni Villa No5 Priced at $7,020,000 Villa Type A 4BR | 4.5 BA Villa Size: 4,625 Square Feet Terrace Size: 1,925 Square Feet Total Area: 6,550 Square Feet Lot Size: 8,753
Lissoni Villa S06 Priced at $4,968,000 Villa Type E 3BR | 3.5 BA | Family Villa Size: 3,706 Square Feet Terrace Size: 1,494 Square Feet Total Area: 5,200 Square Feet Lot Size: 9,933
Lissoni Villa So7 Priced at $5,152,000 Villa Type Z 3BR | 3.5 BA | Family Villa Size: 4,054Square Feet Terrace Size: 908 Square Feet Total Area: 4,962 Square Lot Size: 10,596 Prices and availability subject to change.
PROPERTY OVERVIEW 111 Ultra-Luxurious Condominium Residences and a Limited Collection of 15 Private Stand Alone Villas Designed By Piero Lissoni. Luxury waterfront living amid seven acres of gardens, pools, entertainment spaces and private marina.
DEVELOPER: Lionheart Capital
DESIGN ARQUITECT: Lissoni Associati
LOCATION: Miami Beach, uniquely positioned to be the only waterfront condominium property of its kind available in an exclusively affluent, single-family residential community. 4701 N. Meridian Avenue.
RESIDENCE FEATURES: More than 60 expansive unique floor plans, which makes each residence truly unique. 1, 2, 3, 4 and 5 Bedroom Layouts, ranging from 1,700 sq ft to more than 10,000 sq ft. Ceiling heights range between 8ft and 16ft.
AMENITIES: Tropically landscaped half-acre rooftop pool deck, stunning views of Miami Beach, waterways, Downtown and Biscayne Bay Private VanDutch Day Yacht 36 Private Boat Dockages Two 24-hour Attended Lobbies Beach Concierge Service Waterfront Social Room with Bar, Catering Kitchen, Private BBQ/Dining Area State-of-the-Art Fitness Center, Indoor/Outdoor Yoga Studios, Meditation Garden, Spa Boardroom/Library, Virtual Golf, Kids Room, Pet Grooming Please See Full Amenities List
COMPLETION: Planned date of completion 4th Quarter 2016
PAYMENT STRUCTURE: 10% Required at Contract 20% Required 90 days after Contract 10% Required 60 days after 2nd Deposit date (above) 60% At Closing
The Ritz-Carlton Residences, Miami Beach are not owned, developed or sold by The Ritz-Carlton Hotel Company, L.L.C. or its affiliates ("Ritz-Carlton"). 4701 North Meridian, L.L.C. uses The Ritz-Carlton marks under license from Ritz-Carlton, which has not confirmed the accuracy of any of the statements or representations made herein. The Ritz-Carlton Residences, Miami Beach
查看更多